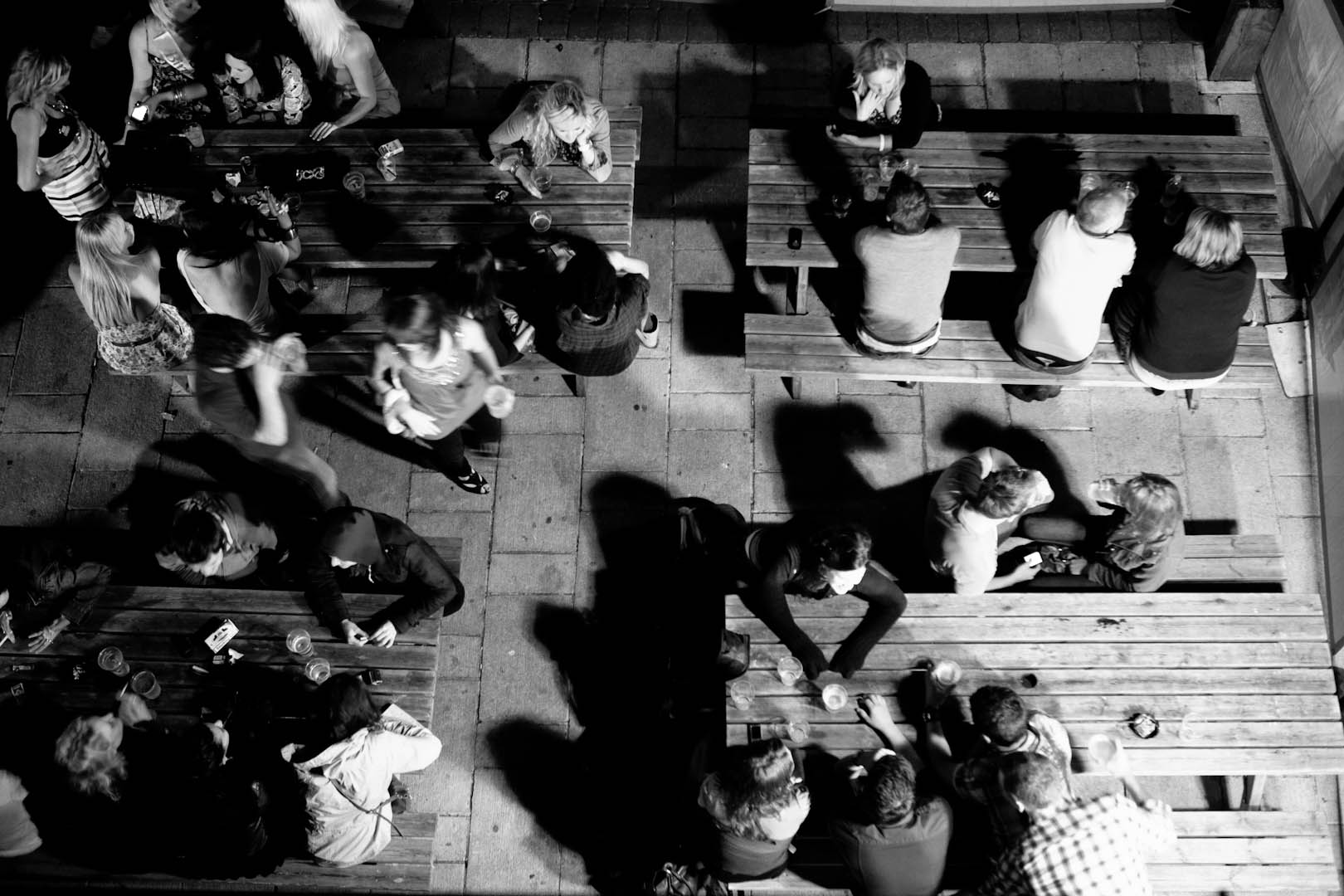 While walking around Brighton one evening with my friend Paul in the summer of 2009, I came across this scene. Just an ordinary scene perhaps, but when seen from this perspective with harsh outdoor lighting it becomes entirely something else.
I love shooting at night. The world as seen through a lens transforms. It is as if the light becomes the central character or at least lends a strong supporting cast.
In an image such as this, we don't get a chance to know anything much about any of the people, so we are left to ponder who they are and what their lives are like. People here become much more like objects and less like individuals. Their lives become interchangeable. To me, the image also captures a sense of the nightlife in Brighton, where people descend upon the seaside outdoor bars and cafes and drink like the good Brits that they are.